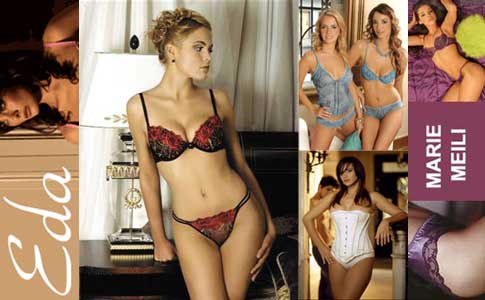 Welcome to our online shop offering high quality lingerie at discount prices
We selectively source luxury lingerie in bulk so we can offer ladies lingerie and underwear, sometimes with a designer label, all at seriously discounted prices. Browse around and see for yourself?
Embroidered Underwired Bra and Thong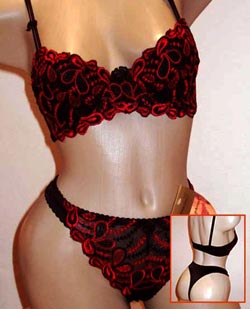 Was £31.99 Limited stock at just £15.99 set

Click here to select size and order

Ideal Present - just a little naughty see-through with a touch of "sparkle"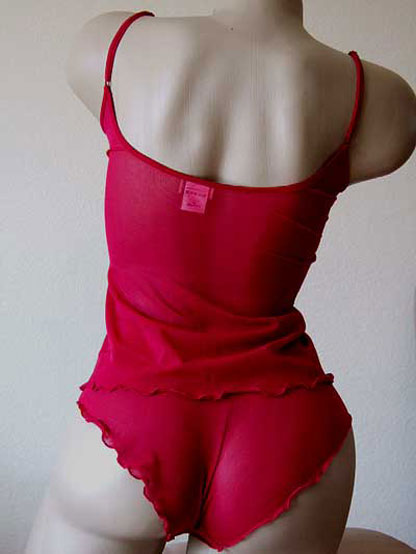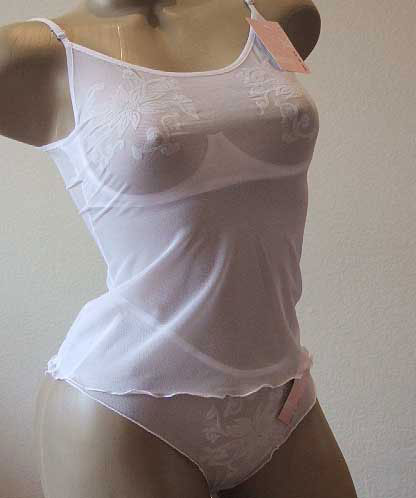 Were £29.99 each
All sets now just £11.99
Cami Sets sheer see-through with Wired Top for support and matching fluted-edge French Knickers. Your choice of Wine, Cream or White in sizes Small [8-10] Medium [10-12] Large [14-16]
Click here for more info or to order

Delicate Basque in Cool Blue and Baby Pink More
Click any pic for ordering details - Ideal Present
Special Offer £11.99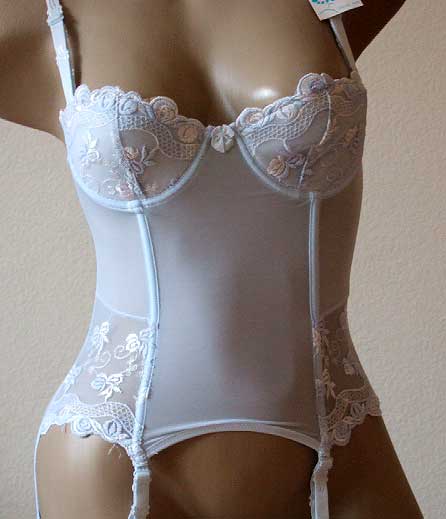 High Quality - Perfect Stock - In stock
For other colours/sizes Click here to view
Blue Price £29.99
Now just £11.99
Shipping charge is £0.99 per item

Designer label bra and briefs, lacy bustierres and basques, thongs and g strings, slinky camisoles, french knickers, chemise slips with silk, sheer vests, bedroom and clubwear - all stock is guaranteed "perfect quality" so start shopping now and feel free to email us with any queries or questions and we'll get back to you quickly customer-support@just-for-her.co.uk Note - We are not drop-shippers - all stock is held in-store by us ready to ship direct to you immediately
High quality thong designed and branded by Cosmopolitan Magazine. Available in White, Black and Burgundy Stretchy and embroidered with Cosmo brand throughout. Lacy edged with bow and pearl design detail - Slinky yet sophisticated.
You won't be disappointed! Limited stocks - now with FREE shipping
Were £8.00 Now just £3.99

CLEARANCE ITEMS NOW AVAILABLE
Exquisite Eda Lingerie at 82% discount off UK Retail Price
Black with Raspberry coloured Swiss embroidery
Buy now - whilst stocks last
Wired Uplift or Padded Bra's now just £14.99
Click each thumbnail for details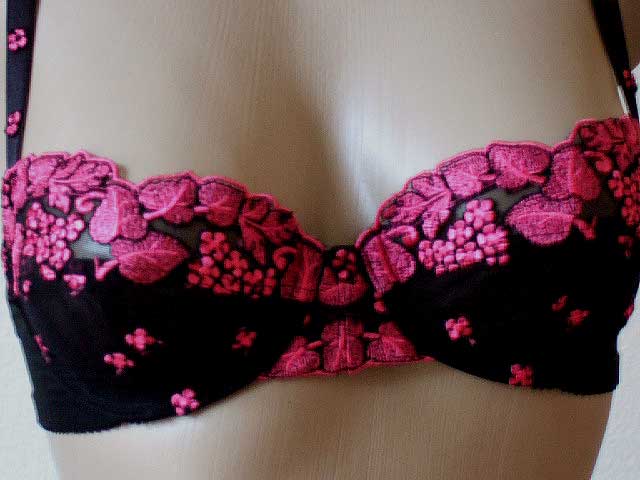 www.Discount-Lingerie.co.uk Welcome to our online shop offering high quality lingerie at discount prices. We selectively source luxury lingerie in bulk so we can offer ladies lingerie and underwear, sometimes with a designer label, at discounted prices. Designer label bra and briefs, lacy bustierres, thongs and g strings, slinky camisoles, french knickers, chemise slips with silk, sheer vests, bedroom and clubwear - all stock is guaranteed "perfect quality" so start shopping now and feel free to email us with any queries or questions and we'll get back to you quickly customer-support@just-for-her.co.uk Note - We are not drop-shippers - all stock is held instore by us ready to ship direct to you immediately